Prototype CNC Machining—All You Need to Know
Discover the benefits of using prototype CNC machining in manufacturing with this article! Learn the advantages and limitations of this process, its applications and tips to get the best out of it. If you need to create a prototype quickly, let CNC machining help!
Table Of Contents
The Advantages of CNC Prototype Machining

The Disadvantages of CNC Prototype Machining

Preparation For CNC Prototype Machining

The Applications of CNC Prototype Machining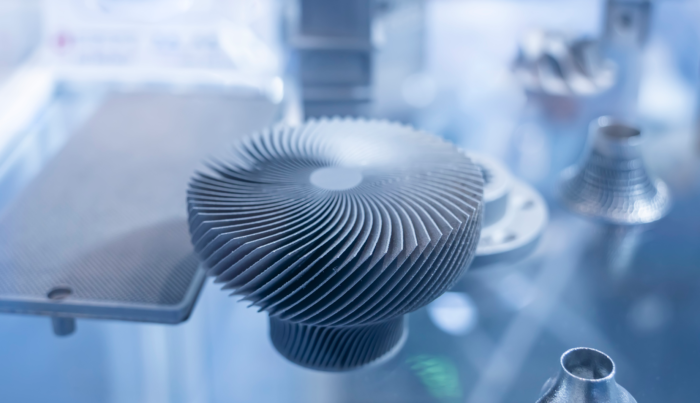 The Advantages of CNC Prototype Machining
If you choose the option of CNC rapid prototyping, here are some advantages:
High Repeatability and Consistency
It can make a prototype quickly and accurately using CNC machining! This cost-effective process ensures the same features across the entire finished product. Unlock the power of CNC precision machining to bring your prototypes alive! Learn more about why this is the ideal process for producing highly accurate models.
Effective Process, Save Time and Money
CNC Machining can quickly develop your prototype without delays. No mold creation is required, making getting started simpler and faster than alternative processes! Modify CAD/CAM files while in production to adjust specs and finalize your product swiftly!
Versatility of Material
Know your options before you choose a prototype manufacturing process: Get acquainted with the high-quality materials used in CNC machining and learn why they are ideal for CNC prototypes here! Here we show some good methods for creating prototypes with CNC mechanical stability.
Bellows are some material options for CNC prototype machining
Aluminum
Zinc
Brass
Copper
Titanium
Stainless Steel
Magnesium
ABS
Polycarbonate (PC)
Polyoxymethylene (POM)
Polypropylene (PP)
High Precision and Accuracy
 CNC machining offers superior levels of accuracy and tighter tolerances regardless of materials used during production for high project demands, it is ideal for high-precision projects with accuracy up to +-0.05 mm or less. You might need special cutting tools for automotive or aerospace industries that requires tighter tolerances.
The Disadvantages of CNC Prototype Machining
It Can Waste Material
CNC prototyping machining is a subtractive manufacturing process. It removes a huge amount of material in order to create the designed component. Most of the removed material can not be reused. All the chipped material will be disposed.
It Is More Expensive Than 3D Printing
Compare to 3D printing, CNC prototype takes some certain startups, eventually takes more personnel and power supply. Besides, CNC prototype machining takes higher material costs than 3D printing. Some material like PLA which is used for 3D printing, its characteristics don't fit for most prototyping requirement. For this reason, designers are willing to spend more on the CNC prototyping machining instead of 3D printing.
Preparation For CNC Prototype Machining
Make sure that you design quality CAD models for CNC machining prototypes. Discover on how to achieve superior CNC machining quality and accuracy with the suggestion
Wall Thickness
Ensure your custom CNC prototype parts have great mechanical integrity with this guide on wall thickness in prototyping! We provide an easy rule for both metal and plastic walls for you to follow when designing your part. The metal walls should be larger than 0.8mm and the thickness for plastic walls should be larger than 1.5mm.
Optimizing Your Design Elements
Producing prototypes in a fast, accurate and cost-effective manner is essential. With this step-by-step guide, learn how to use CNC machines to their full potential with optimized design elements like cavities and holes.
Make Your Drawings Simple
Explore the different ways of creating CAD designs for a prototype CNC machining project with this comprehensive guide! Learn how to design complex 3D shapes while adhering to machining procedures and keeping the drawing as simple as possible.
The Applications of CNC Prototype Machining
Medical Industry
High precision machined prototypes are critical for the manufacture of medical components and devices such as implants, MRI machines, and orthotic devices. The medical sector continues to grow rapidly, new medical devices and prosthetics providing new ways for treatments. The CNC machining plays a very important role in this sector, since it rectify the errors of components.
Military and Defense
CNC parts in this sector are made of hard metals, it requires very high precision. CNC prototyping serves a great breakthrough in this sector.
Aerospace Industry
When precision and reliability are key, turn to CNC Machining. Discover how the aerospace industry uses it for rapid prototyping & testing before part-use with airfoils, landing gear & bushings as prime examples.
Automotive Industry
In automotive industry, CNC prototyping plays an idea role for processing new designs. Components like gears require extremely high tolerances. Prototyping CNC machining helps automakers to create prototypes to the specification and test the components to see the fitness of the design purpose.
Conclusion
Due to CNC machining high quality and accuracy features, prototyping CNC machining is a very reliable way for manufacturing small volumes and high-quality prototypes. More and more engineers like to adopt CNC prototype machining since it allow them to test the function of the prototype before processing a large-volume manufacturing.