Several materials are used in medical industry for their features. High precision is highly required for its machining.
Nitinol
Nitinol is sometimes also referred to as Nickel titanium. It is an alloy of titanium and nickel, which is well known for its shape memory effect, excellent damping capability, biocompatibility as well as super elasticity. These properties make it ideal for building various types of medical devices that require extremely high precision.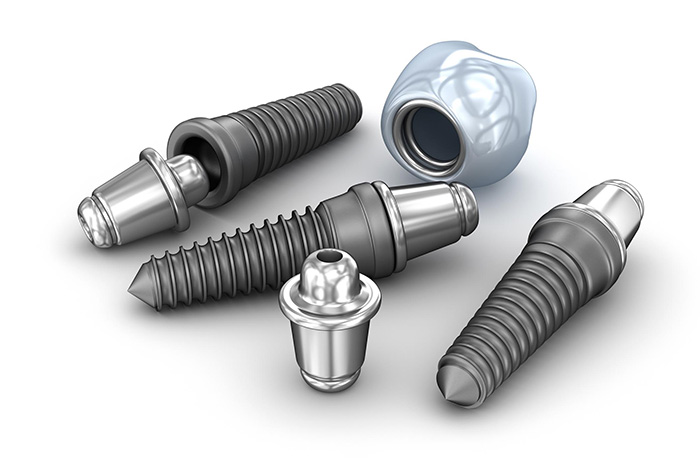 Nitinol is one of materials that challenging to CNC machining. Grinding can be a secondary operation after machining.
Many different materials have received approval from the medical fraternity in the recent years, Nitinol is one of them.
With the difficulty for machining, there are many advantages and benefits make it well worth processing. Not only uses in the medical and orthopedic industries, Nitinol is also used in many different areas. For instance, Nitinol is used in orthodontics for brackets and wires connecting the teeth.
Other applications including,
Smart phone components
Glasses frames
Springs for mechanical watches
Temperature control devices
And many more
Frames for glasses
Cellphone components
Temperature controls
Mechanical watch springs
And many more!
Titanium:
Titanium is famous for its biocompatibility. This makes it widely used for building implantation.
The material has many beneficial properties including excellent flexibility, and elasticity, high strength, lightweight, non-toxicity, and corrosion resistance. CNC machining requires medical grade titanium and alloys.
Plastics:
There are many different types of plastics that used in the medical industry. Plastic polymers are robust and easy to process. They have the features of low-friction, long term performance, and are affordable.
Like other materials, plastic machining for medical tools, devices and components also requires high precision machining.
Composites:
These materials are largely used in building medical devices, and components across the medical industry. Diverse composites are used in many medical devices and equipment.